Americans are in pain. I see it on so many faces and hear it in so many voices.
No one has the monopoly on it. No one is marginalized by it. Most Americans are desperate for pain management.
It does not matter what form pain comes in – physical, mental or spiritual. Pain is pain. The suffering of each of us is real.
But does it have to be?
We can live with less pain than most of us experience. It takes effort, but it is harder to live with pain than it is to release it. I know because I have lived with much pain and have benefited from letting most of it go.
A major cause of our pain is stress. I have offered various tools to live with less stress on The Big Blog. Dropping expectations, choosing what is right for you, resisting less, fearing less and living with more joy can reduce your stress and, ultimately, can lessen your pain.
Today's lesson goes further. It offers you a skill that the other tools might not: the ability to release old pain from past stress and to experience future stress without converting it into new pain. The way to achieve this is through nonattachment.
Attachment
When we feel pain, much of it comes from attachment. The attachment-pain cycle typically comprises three phases:
Phase 1: Pain
Pain arises when we attach to what we want and resist what we receive. This pain can result from losing something that we identify with or failing to obtain the outcome that we wanted.
Resistance leads to stress. Pain soon follows. Suffering seals it all in.
Phase 2: Suffering
There is pain, and then there is our reaction to it. When we experience pain and then let it pass, it can leave us. When we attach to pain, we sustain it. Suffering is sustained pain.
Whatever we attach to becomes our ego. Our ego eventually becomes who we think we are. When we believe that we are our pain, we cement it into our identities. Suffering becomes our reality.
Phase 3: Agony
The longer that we remain in suffering, the more that we focus on our pain. The more we focus on it, the more we attach to it. The more we attach to it, the more pain we feel.
As pain intensifies, suffering escalates to agony. The attachment that we have to wanting to feel differently adds to our self-torture.
Nonattachment
Pain does not become real until we make it real through attachment to what we want. Pain does not remain real unless we remain attached to it. Pain does not intensify unless we intensify our attachment to it.
If pain does not have to be real, then nonattachment can set us free. It can dissolve old pain and can prevent new pain.
To dissolve old pain, we must separate it from our identity and release it.
To separate pain from our identity, we must see that pain is just an experience that we are attached to – not who we are. We must remember that we are not our egos, so we are not the pain that feeds them.
This does not mean that our pain is not real or that it will disappear right away or ever. But our attachment to it and our resulting identification with it will.
Our next task is to believe that our pain can pass once we let go of it. Once we believe that a life with less or without pain is possible, we crack the reality in which we have confined ourselves. Pain can exit through this opening.
Once we glimpse a life with less pain, we know that it can be a lasting reality. Once we realize this, pain becomes less permanent and less obligatory.
To prevent new pain, accept your reality. If you resist it, your second line of defense is to let the stress that this resistance typically produces pass before it crystallizes into pain.
Practice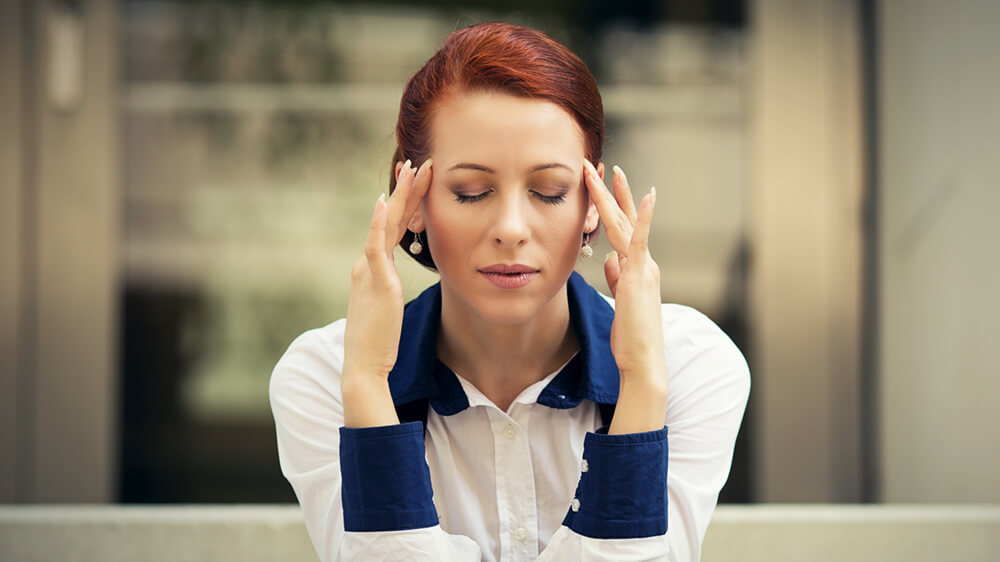 Yoga can be a powerful tool for releasing and preventing attachment because poses, breathing techniques and concentration practices offer glimpses of a less stressful and less painful reality. To begin releasing attachment, try the following practice:
Find a comfortable position to sit in, either on the ground or on a chair with your feet touching the earth.

Identify what you are attached to that has become part of who you think you are. Choose one attachment that you are ready to release.

Close your eyes and visualize your attachment inside of your belly.

Breathe into your belly. Then, begin to smooth out your breath.

Once your breath feels effortless, breathe into your belly and your attachment for three seconds.

Breathe out for three seconds and visualize your exhale releasing your attachment from your belly, down your legs and into the ground.

Hold your breath out for three seconds. Feel your attachment leaving your body and the earth taking it for you.

Depending on your capacity, you can increase your breath length to up to a 10 count.

Find the count that is right for you.

Continue with this practice for as short or as long as you would like. You will know when it is complete.  
That is it! Simple yet potent. Nothing fancy because looking for fancy practices also can be a form of attachment.
Try this practice for a week and notice how it affects your life: Are outcomes, interactions and experiences starting to bother you less because they do not define who you are as much? Have your stress and pain decreased? If so, these are signs that the practice might be working.
Ultimately, to live a life with less stress and less pain, we must live a life with less attachment to the outcomes, interactions and experiences that we desire. I am not saying that you should not have goals and dreams. But I am saying that attaching who you are and, as a result, your worth to them will create stress and pain.
Many people refuse to let go of their pain because it is the only experience that they know. Letting go of pain can feel scarier than holding on to pain because it is more familiar than the unknown.
We can release this fear when we realize that pain is abundantly available. If we do not like the way that our lives look after letting our pain go, we always can pick it back up.
Can you summon the courage to try letting go of your pain? Can you summon the courage to experience a new way of being that is less painful and more you?
A Maur Unity collaboration, edited by Maura Bogue